The Chaos Curse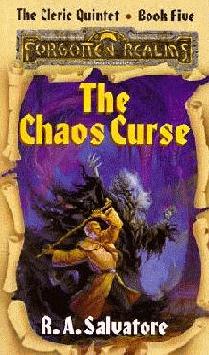 Scholar- priest Cadderly returns to the Edificant Library to find his life shattered.
Danica, the library, and Cadderly's own livelihood are at stake as he tries to put the chaos curse to rest for good.

Other Notes:
Copyright 1994 by TSR, inc.. Published in the United States in paperback.