Sword in the Storm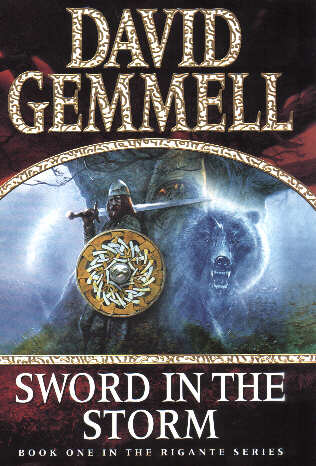 U.K. cover art

Deep in the green mountain lands of the Rigante lies the settlement of Three Streams, whose people worship the gods of Air and Water, and the spirits of the Earth. Among them lives a boy whose destiny is written in starlight. He is Connavar, the Demonblade, born in a storm that doomed his father.
A man with the makings of greatness will always have enemies and from the start of this epic chronicle it is prophesied that the Armies of Stone will one day cross the water...and that their coming will be like an avalanche.
Even as that terrible time draws near, another story is told. One that links the price of glory and the loss of a witch's powers, and with the abiding hurt of a broken promise. Here the strangest forces, wise and evil, play their allotted part- from the Ghost General and the malignant Morrigu to the Woods whose magic harks back to a world before the coming of Man.

Other Notes:
Copyright 1998 by David A. Gemmell. Published 1998 by Bantam Press. A division of Transworld Publishing Ltd.
Published in the U.K. and Canada. price: 15.99 pounds