Midnight Falcon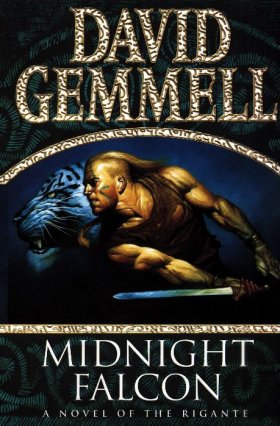 U.K. cover art

They call him Bane the Bastard - though none say it to his face. Born of treachery, his name a curse, the young boy grew to manhood among the warriors of the Rigante. They valued his skills in war, but they feared the violence in his heart.
And when, as a wolfshead and outlaw, he left Rigante lands, they breathed sighs of relief.
But Bane would return, the destiny of the Rigante in his hands, the fate of the world resting on his skills with a blade.
Midnight Falcon continues the tale of the Rigante which began in sword in the Storm, and tells the epic story of Bane, the bastard son of Connavar the King, and his quest for vengeance in a world of blood, honour, betrayal and love.