The First Chronicles of
Druss the Legend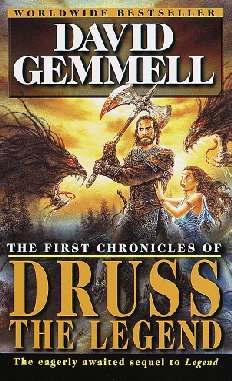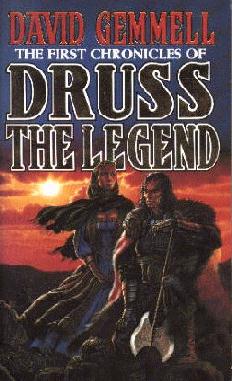 U.S. cover art / U.K. cover art

Druss. The Legend. Saviour of Skeln Pass. Protector of Dros Delnoch. The most famous- and dreaded- of Drenai's heroes.
But before all men knew Druss he was a young husband, hewing trees instead of men- most of the time- and held in check by his beloved wife, Rowena. When she is stolen by slavers Druss becomes a killing machine intent on only one thing: Rowena's return.

Other notes:
The First Chronicles of Druss the Legend , Copyright by David A Gemell, 1994
First published as harcover by Legend Books (U.K.) in 1993. Paperback published by Legend Books in 1994. Currently available only in the U.K. price: 5.99 pounds.
Soon to be published in the U.S. in November 1998!