The Dragon King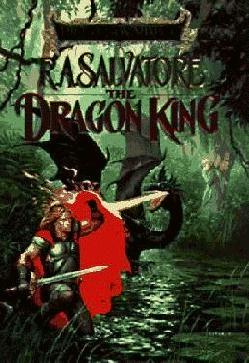 Committing border massacres with demon magic, evil King Greensparrow and his sorcerous dukes shatter their treaty with the Wizard-King Brind'Amour.
The final war between Avon and liberated Eriador is joined in steel and dire wizardries across land, sea, and air. Yet all the valor of Eriador's allies, all the daring of Luthien Bedwyr, the Crimson Shadow, cannot defeat Greensparrow's ultimate weapon- himself.
For Avon's king is not human but an immortal hell-monster who has spent centuries plotting, murdering every mage who could stand against him.
Except one...

Other Notes:
Copyright 1996 by R.A. Salvatore. Published in the Unites States by Warner Books.